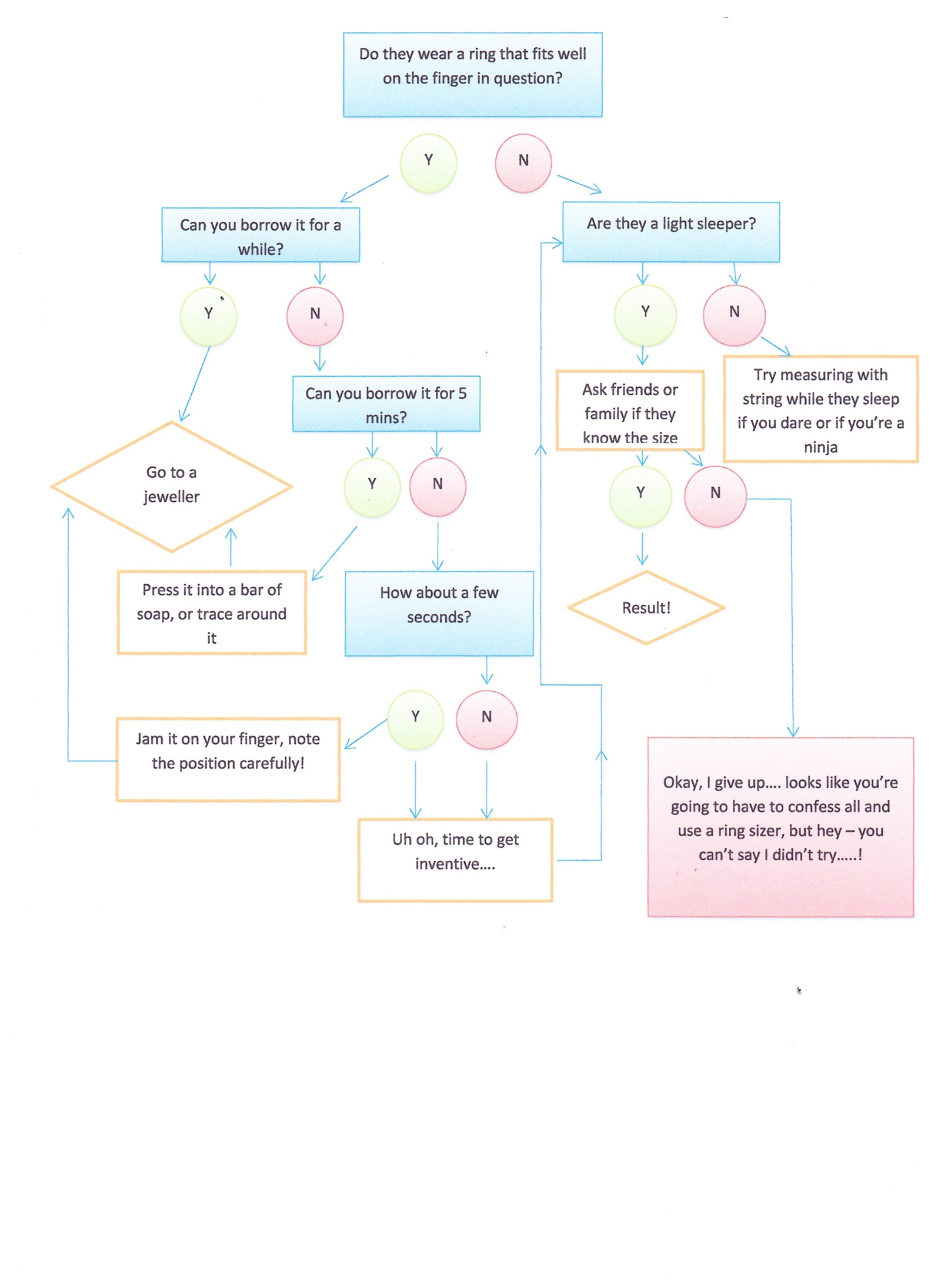 Finding a ring size
A lot of people don't know their ring size – not surprising really, we don't buy as many rings as we do clothes, and while we may know one finger size, what about the others?
The best way to make sure a ring will fit is to have the finger properly sized at a jewellers using the ring sizer guides, or using one of the disposable plastic ring sizing guides that you can buy.
If you want to buy someone a ring as a surprise and are not sure of their size and asking them is not an option then all is not lost! First of all make sure the jeweller you're buying from says they can adjust it if it doesn't fit…….it's likely that if the ring contains a stone the jeweller may have to remove the stone in order to resize the ring, and this can be difficult.
If you still want to go ahead with your secret squirrel mission (and you're very brave!)  then go ahead and try some of the methods mentioned above, I can't promise they'll work but perhaps worth a try? Remember – the best way is to have the finger properly sized.  Good Luck!